"PROPOSING MODERN AND MATURE TECHNOLOGIES TO RESOLVE OPERATIONAL PROBLEMS AND IMPROVE EFFICIENCY"
This site does not retain any visitors indentification information
High Voltage Line Proximity Warning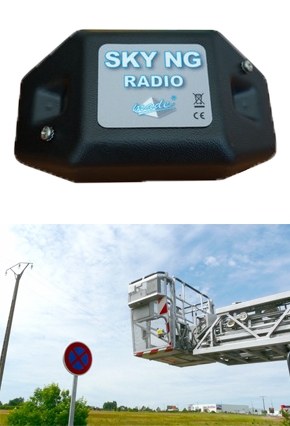 SKY NG RADIO
SKY NG RADIO is a multi-detector warning system to alert operators of an approach by any part of high lift equipment to High Voltage electrical lines.The system provides safety enhancment for Cranes, High-Lift work platforms, Concrete Pumps and Fire Fighting equipment and vehicles.
Over 2,500 systems are providing enhanced security throughout the world.
DETECT LINE NG
DETECT LINE uses the proven SKY technology to warn of a High Voltage line in proximity to a vehicle. A single detector mounted on the roof of the vehicle cab detects the electric field generated by the High Voltage line and gives an audible and visual warning. The warning distance of Detect Line is configurable at either 20 or 30 meters from an 11kV line.
After detection of an HV line, the system can be set to "silence" mode, in which it makes a "bip" every 30 seconds to remind the operator of the line's proximity.
More information www.made-sa.com
contact